BREAKING: Russia Just Made Very BOLD Claim About NATO- They Are SUPER Close To WWIII
As we reported a few days ago, Ukraine fired at incoming Russian missiles and the S-300 missed its target and fell inside Polish territory.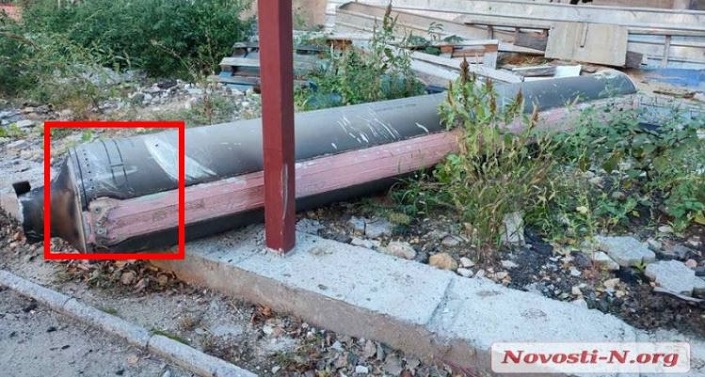 Western media instantly reported frantically that Russia fired a missile at a target in Poland.
WRONG
A senior Russian diplomat has blasted the responses of Warsaw and Kiev to a missile incident in Poland were "irresponsible." Vassily Nebenzia, said on Wednesday that the remarks still blaming Russia for Ukraine's errant missile are an attempt to provoke a war with NATO (North Atlantic Treaty Organization.)
On Tuesday, two civilians were killed in a blast in the Polish village of Przewodow near the Ukrainian border. The Polish Foreign Ministry initially claimed that a "Russian-made missile" was behind the incident. Later, however, Polish President Andrzej Duda indicated that the projectile was probably a Ukrainian air defense missile. -RT
Speaking at a session of the United Nations Security Council, the Russian envoy blasted what he called "irresponsible statements made by the leaders" of Poland and Ukraine over the missile strike. Nebenzia accurately pointed out that Ukraine immediately blamed Russia even though their missile struck Poland. And the United States and other Western allies still condemned Russia saying it was the fault of the former Soviet Union.
Ukrainian President Vladimir Zelensky even called on NATO to retaliate. "I underscore that such claims are made by the person who cannot but be well aware that it had been Ukrainian air defense missiles that hit the territory of Poland," Nebenzia stated. According to the diplomat, this was a "conscious attempt to drag NATO, which is waging 'a war by proxy' on Russia in Ukraine, into a direct confrontation with our country."
According to a report by RT, the Russian Defense Ministry denied any involvement, saying its military experts had analyzed the photos from the scene and identified parts of the projectile "as elements of a missile from the S-300 air defense system used by the Air Force of Ukraine."
The West's rhetoric regarding this particular situation continues to provoke and poke at Russia.
This article is from MAC SLAVO at SHTFplan.com
H/T: AMERICAS FREEDOM FIGHTERS
God Bless.
Please take a moment and share our articles with your friends, family and on all social media sites! Thank you, we appreciate it!